Get In Touch With an Expert
Address
1102 -1680 BAYSHORE. DR
Vancouver BC. V6G. 3H6
Canada
You can contact us using this form. You will receive a copy in your email, and we will answer as soon as possible. We are glad to be able to help you.
Address
1102 -1680 BAYSHORE. DR
Vancouver BC. V6G. 3H6
Canada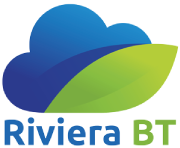 Riviera Business Technologies
Copyright ⓒ 2023 Riviera BT. All rights reserved.
(778) 775-5010
1102 -1680 BAYSHORE. DR
Vancouver BC. V6G. 3H6
CANADA